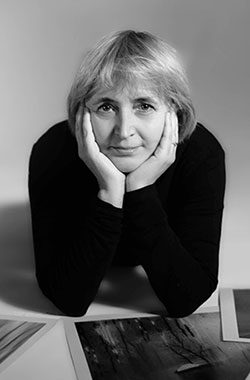 I was born in Nizhniy Novgorod where I live to this day.

Radio physicist by education; graduated from Nizhniy Novgorod State University
I started drawing professionally in 1996, favouring pastel, watercolour, and ink-and-pen over other techniques
Art exhibitions, some of which were one-author exhibitions, include: Nizhniy Novgorod, Kstovo, Dzerzhinsk, and Auckland, New Zealand.

Participated in Russian and international exhibitions of photography.
Some of my works are held in private collections in Russia and abroad.

I illustrated children's books including: 'Stores and tales for children' by Leo Tolstoy, 'Stories and tales of Russian writers', 'Generous Mandarin' and 'Giraffe walking though Africa'

At the moment I keep busy drawing, doing web-design and design for commercial printing, and indulging my passion for photography.

I hope this trend continues so that the creative flame in me burns hot enough to get myself past my own laziness, lack of time, and ever-present daily things that curb creativity.